Market Trends, Prospects and Deliverables
American and European rental markets are showing steady growth reflected in significant changes mainly because of drastic increase of Internet usage and global digitalization. According to the open source figures some 85% of individuals in America and Europe are using Internet whereas approximately 90% of all households has the access to the Internet and availability of this important resource boost the market growth along with traditional tools. In this article we are going to provide our readers with a comprehensive analysis of the scope of the market, including general market segments and trends that will be driving the growth of the market in the coming five-years period.
According to an open-source research data, the global furniture rental market was worth USD 14.2 billion in 2020 and is further projected to reach some USD 32.0 billion by 2027. Steady growth by more than 120% in 7 years looks very impressive in all senses.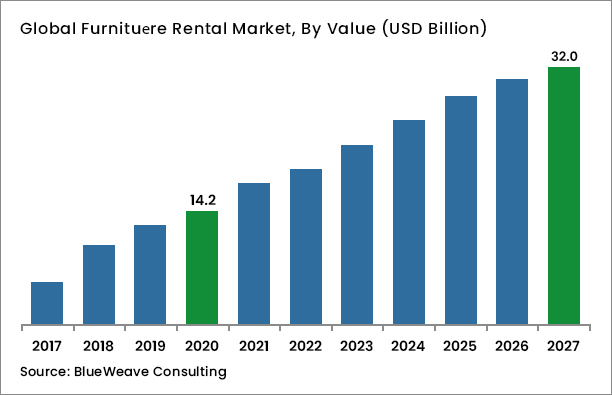 Firstly, we need to ask ourselves a question - How exactly does a rental furniture work? Right answer to this question will help us to spot the most significant and long-term trends of the market.
In our world where people used to hire housing, cars, software and technologies, the furniture rental is simply the logical consequence of this global lifestyle trend that spans both globe semi-spheres. Sharing economy that includes various products and services spans the world making the products much more affordable and practicable for the end users. Likewise a wide range of services, the online renting could be a right answer to fast changing environment while adding flexibility to your plans and life. Also, high quality furniture is expensive to buy, and nobody knows where your life might be heading tomorrow.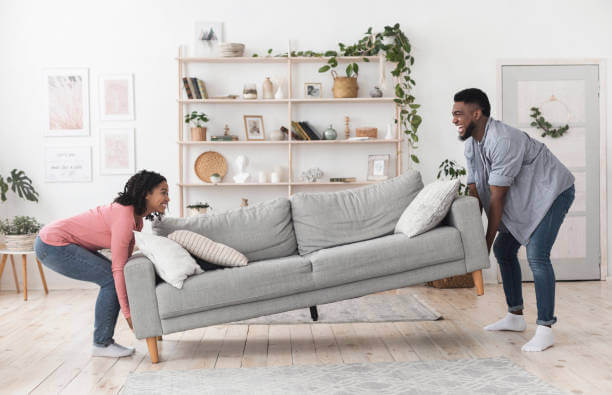 Advantages of Doing Online Business
There is an opinion that the furniture rental is mainly targeted at millennials this market, albeit the market share of older age groups is significant and reaches some 30%. In the majority of cases, the rental services are working on a basic principle – a bed, a table and a wardrobe is rented for one or several years and the clients have the ability to decide whether they prolong or cease the contract. Usually, the rental sum is payable on a monthly basis with a very reasonable pricing whereas the longer the rental period, the lower the monthly fee.
Another very important aspect of online furniture renting is that online sales in its global sense have entered almost every family and dwelling. People used to buy online goods and services and a furniture rental is just an item in the endless list of services available.
The coronavirus pandemic has also triggered changes and challenges – many people got locked in their houses being able to use online services only. In turn, pandemic set a bit of uncertainty making people shift towards mobile lifestyle where renting is dominating trend.
Steps to Build Online Furniture Rental Business
Basic workflow of a furniture rental online business (website) is composed of the following 5 steps:
Sign Up
Search
Selection
Booking Request
Payment
Before launching online business, you need to understand who are your customers – your targeted audience, and, with this in mind, you have to offer what this audience expect to find in your store. Once you meet their expectations you can consider the business successful. As a business owner you need to direct your clients in the way that best suits your business needs. You can offer combinations of various furniture sets targeted at different customers – for instance, a bedroom that includes all furniture items, TV and basic electric appliances.
Although you are going to launch an online business you will also need to bear in mind that you will need a staff to deal with inventory and delivery. And, of course, depending on your business scale you may require additional personal to match some specific positions like furniture repair or upholstery specialist, drivers, mechanics, etc.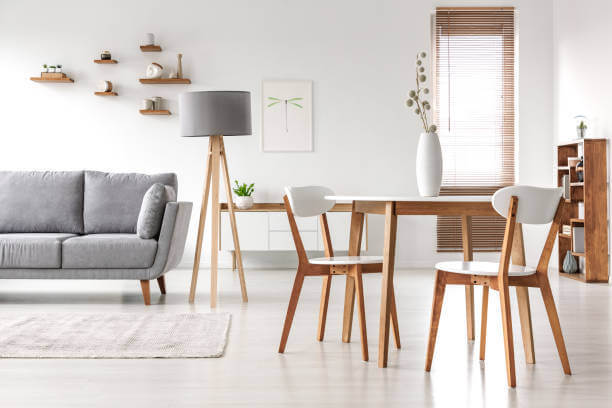 Implementation and Some Technical Aspects
Although there are various business models (i.e. B2B - business to business, B2C – business to consumer) there is no physical restrictions that hamper you building online furniture rental using both models within a single website that you can build on a ecommerce platform. Wix and Shopify are best suited for the furniture rental business although AquareSpace and SquareOnline both have their own technical advantages which we can consider as minor comparing to the above mentioned Wix and Shopify.
Despite technical advantages of the above mentioned platforms all of them also have drawbacks. We do not intend to list and specify all those drawbacks in this article but what we want to say is that the DevHired platform suits the best all the needs of a rental business and provide the ability to integrate various software and modules. This includes Bookqable with true success records in commercial projects within a rental industry. Besides, DevHired has a flexible CMS that allows website customization including basic (i.e. templates, layouts, social media, convenient and easy-to-use drag-and-drop system, etc.) and advanced features (e-commerce, payment gateways, widgets and miscellaneous tools).
When you made up your decision which platform you are going to use, it is time to choose right software that would facilitate managing your business both technically and financially. Again, talking from our own positive experience we will recommend using Booqable – rather reliable and easy-to-use software that allows you manage inventory, orders, documents, and payments. Besides the intuitive interface of Booqable is of advantage for new users.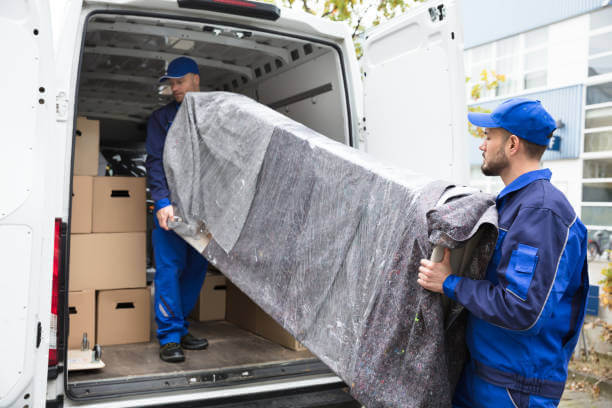 Conclusion
Once you have made your choice, you need an IT company to develop your website. It is desirable that this company also to provide technical support for the end product (website) as running your business you will always face the situations when you need to change or improve something to best suit your purposes or current market situation.
At DevHired we've helped rental business owners set up their own online marketplaces with our quick and proven solutions. We will help you create your rental business from scratch using the best up-to-date technologies and custom business approaches that proved their efficiency. Just drop us a line using the button below and we will start moving the ball rolling.